Diversity, Inclusion and Wellness Committee
Mission Statement
To promote an inclusive environment by improving the representation of a diverse workforce at all levels of our organization, ensuring a workplace of acceptance and respect, and adopting wellness as a sustainable value to achieve the common goal of academic excellence.
Objectives
Diversity: Embrace and celebrate diversity in our workplace where all individuals are respected and supported.
Inclusion: Ensure access, respect, and inclusiveness in the BMEII community and working environment.
Wellness: Promote a supportive and academically nurturing workplace to improve the wellbeing and quality of life of all BMEII employees.
Communication: Increase awareness of resources, events, and opportunities that foster a vision of inclusive excellence throughout BMEII and the greater Mount Sinai community.
Current Members: Claudia Calcagno Mani, Sara Lewis, Octavia Bane, Yang Yang, Catherine Ma, Gilbert Aguinaldo, Priti Balchandani, and Mallory Stellato
Resources
Diversity & Inclusion 
The Mount Sinai Office for Diversity and Inclusion promotes equity through training and resources. Visit their website or contact the office at [email protected]. 
Well-Being 
The Office of Well-Being and Resilience at the Icahn School of Medicine offers programming to enhance professional growth and mental and physical health for faculty, researchers, students, and trainees. Learn more on their website or contact the office at [email protected]. 
Established during the COVID-19 pandemic, the Mount Sinai Center for Stress, Resilience, and Personal Growth offers educational and supportive services, including resilience workshops and a mobile wellness app to help healthcare workers adapt to stressful situations like the pandemic.  
Mount Sinai Wellness has two hallmark programs to support mental and physical health. Mount Sinai Fit includes personalized coaching in nutrition, exercise, and smoking cessation. Mount Sinai Calm offers free virtual classes in yoga, meditation, music, and art to enhance healing. To see class schedules, on-demand services, and learn about other resources, visit their website or email [email protected]. 
Mental Health  
Student/Trainee Mental Health is available for medical students, graduate students, postdoctoral fellows, resident physicians, and clinical fellows at all campuses. To connect with these services, email [email protected], or reach members of the Student/Trainee Mental Health Team confidentially at 212-659-8805. 
The Employee Assistance Program at Mount Sinai provides free, confidential short-term counseling services to Mount Sinai employees and your covered dependents. Licensed social workers trained to provide counseling services to individuals in need of personal assistance provide counseling. EAP is located at 19 East 98th Street, third floor, Suite 3A. To obtain additional information or to make an appointment, please contact EAP at 212-241-8937. 
ICARE at Mount Sinai provides emotional peer support and counseling for staff who have been involved in an adverse event or workplace crisis. To contact ICARE or learn more, call 212-241-8989. A confidential voicemail system is available 24/7. 
To connect with the Center for Spirituality and Health at Mount Sinai, please call 212-241-7262. 
To reach the Psychiatry Faculty Practice, please call 212-659-8752. 
Work Conflict Resolution & Promotion 
The Ombuds office is intended to help solve problems or conflicts that trainees or faculty encounter at work, and is independent from any other organizational structure here in the institution. 
For faculty, the ombudsperson is Deborah Marin, and for graduate students and post-doctoral fellows is George Huntley. Additional information about the Ombuds Office and contacts are available on the website. 
The Human Resources (HR) Office at ISMMS serves as the liaison between HR and all areas within the School. We handle questions related to Faculty, House Staff, Fellows, Post-Doctoral Fellows, and NBU employees and their respective handbooks and manuals. This includes misconduct, whether by faculty, trainees, or staff aimed at faculty, trainees, or staff. The Icahn School of Medicine at Mount Sinai will take any and all action needed to prevent, correct, and discipline behavior that violates our highest standards. 
Please visit the Faculty Appointments, Promotions and Tenure (APT) website for information about the appointment, promotion and tenure policies and documents.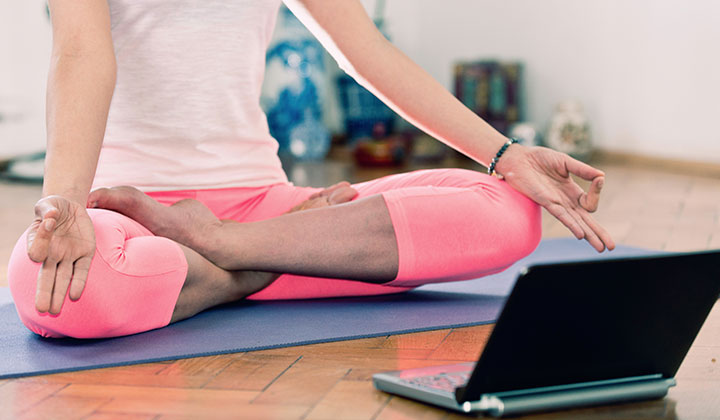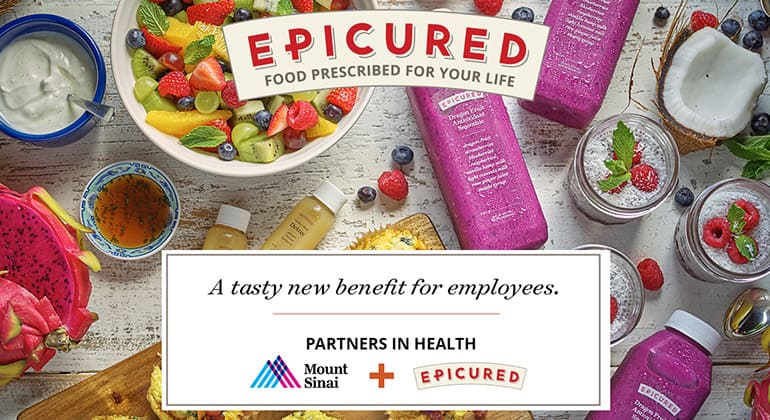 Zahi A. Fayad, PhD, Director of Biomedical Engineering and Imaging Institute sits down with Thomas Fuchs, DrSc, Dean of Artificial Intelligence and Human Health to discuss powering medicine with technology and data science. Click the image to watch the video.
BMEII Director Zahi Fayad discusses the role of data science in medicine at the 2022 Aspen Ideas Festival. Click the image to watch the video.
Artificial intelligence–enabled rapid diagnosis of patients with COVID-19
Xueyan Mei, Hao-Chih Lee, […] Yang Yang
Nat Med (2020).
Probing myeloid cell dynamics in ischaemic heart disease by nanotracer hot-spot imaging
Max L. Senders, Anu E. Meerwaldt, ... Willem J. M. Mulder
Nat. Nanotechnol. 15, 398–405 (2020).
For recent COVID-19 updates and information, please click here